NEWS SOURCE:
The Age
By Paul Sakkal and Aisha Dow
August 22, 2021 — 5.00am
The ventilation "revolution" coming to Australia could reduce the need for stay-at-home orders, prevent widespread COVID-19 infection and boost the economy by billions of dollars by stamping out the common cold and flu.
The ventilation "revolution" coming to Australia could reduce the need for stay-at-home orders, prevent widespread COVID-19 infection and boost the economy by billions of dollars by stamping out the common cold and flu.
Australia's building standards would be overhauled to stem the spread of COVID-19 and employers could be sued if poorly ventilated workplaces led to outbreaks, under changes some say could be as important as vaccination in the battle against the virus.
State governments, employers and unions are in negotiations on a legally enforceable code of practice that would force employers to protect workers from airborne transmission of COVID-19.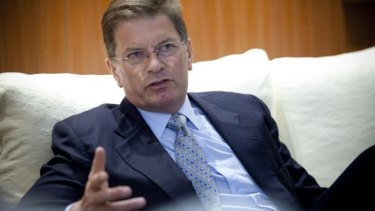 The Sunday Age has also learnt that the federal body that sets building laws is moving to create rules that would ensure new buildings have ventilation and filtration features that minimise indoor circulation of pathogens.
Buildings including restaurants, schools, homes, apartment buildings and offices continue to be the highest-risk locations for disease spread, and many Victorian classrooms – the site for several recent outbreaks – have air quality 2½ times worse than recommended.
But ventilation is rarely mentioned by politicians and government officials, and most of the public remain in the dark about simple steps to check and improve air quality to prevent outbreaks.
The world is moving ahead of Australia. Asian nations that successfully managed COVID-19 were alive to the importance of ventilation early in the pandemic, while European nations such as Belgium and Ireland are passing laws mandating businesses to provide clean air. US President Joe Biden's $130 billion schools package includes funding to ventilate schools and keep them open.
A US Centres for Disease Control study from May found proper ventilation was more effective at reducing COVID-19 spread in schools than mask-wearing.
"Dealing with airborne spread has been the biggest failure in Australia's response," he said.
Former Victorian Liberal premier Ted Baillieu, a trained architect who has been pressuring governments behind the scenes to address air quality, called for a national ventilation taskforce to co-ordinate urgent policy change.
"In managing transmission, this is as important as vaccination," he said.
Paradigm shift to avoid lockdowns
Health agencies like the World Health Organisation, the US Centres for Disease Control and Australia's infection-control body were slow to acknowledge that COVID-19 spread through the air, but there is now widespread acceptance of its crucial role.
A century-old theory that respiratory illnesses chiefly spread via droplets, caused by things like sneezing on someone from a close distance, prompted authorities to initially focus on close contact and physical distancing. Many public health agencies stubbornly stuck to this interpretation despite warnings from infectious diseases experts and scientists with specialist knowledge – such as physicists and occupational hygienists – who believed tiny COVID-19 particles suspended in the air posed a risk to anyone in an indoor area regardless of proximity to others.
Outbreaks in cruise ships, with those on board confined to their rooms, and at a physically distanced choir practice jolted the scientific community to investigate airborne spread.
Lidia Morawska, an Australian-based researcher who has been a world leader in raising awareness of airborne spread, said the pandemic necessitated a societal "paradigm shift" on how to prevent COVID-19 and other respiratory illnesses.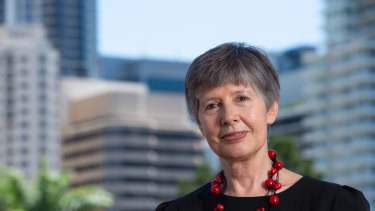 She compared what she called a revolutionary push to ventilate our community to the sanitation awakening in the 19th century, before which people were unaware that polluted water systems were causing things like cholera epidemics.
"Then, people were provided with clean water. This would provide us with clean air," she said. "No one takes responsibility for the air and it's kind of accepted that the air could be of whatever quality."
Professor Morawska said the cost of constructing better-ventilated buildings would be outweighed by the economic benefit associated with a healthier society. A study published in the Science journal in May found the US economy would save $50 billion a year because workers would be healthier and take fewer sick days, and Professor Crabb questioned whether the almost non-existent prevalence of flu in Australia could be made permanent.
Ventilation assessments overlooked in hotel quarantine relaunch
Professor Morawska backed Mr Baillieu's call for a national taskforce and said one of the chief difficulties in changing policies on ventilation was that the issue cut across many different arms of government.
The Andrews government is investigating ventilation improvements in healthcare and education settings and has just established a cross-government taskforce.
Better ventilation across society would reduce the average number of people to whom each case passed the virus and, in turn, reduce the threshold for herd immunity and the vaccination level required to achieve it. This would mean lockdowns could become unnecessary sooner than anticipated, according to Professor Crabb.
Changing the way we build
Buildings of the future are set to feature ventilation and filtration systems that ensure well-ventilated, healthy indoor spaces. The current national construction code, which all builders must comply with, does not reference infectious diseases in its rudimentary ventilation rules, but the federal body that manages the code is considering changes.
The Australian Building Codes Board is in discussions with experts and industry groups about incorporating a ventilation checklist into the building code. The changes could increase the cost of construction but industry players are cognisant of inevitable reform and some are already voluntarily constructing buildings with high-grade ventilation systems.
The Australian Institute of Refrigeration, Air Conditioning and Heating, which represents practitioners who specialise in ventilation, is one of the groups in talks with the board. Its chief executive, Tony Gleeson, said the new standards were set to include reference to general ventilation, filters and air tightness of buildings.